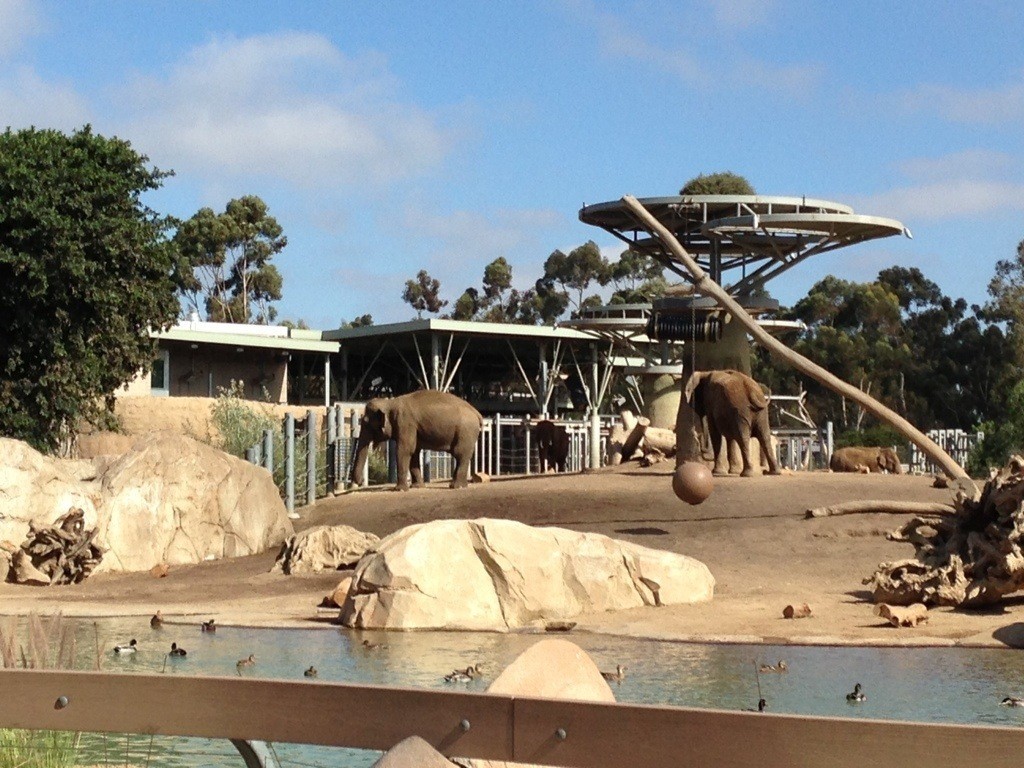 We have zoo memberships and frequent the San Diego zoo. There is a reason that it is famous as it really is an amazing zoo. The animals and enclosures are well done. The breeding and conservation programs are quite impressive. One thing that I do enjoy about going to the zoo is seeing the plants there. The Zoo has created each section to be representative of what might be seen in nature. As you walk through one area, it feel almost like a rain forest, where other parts feel more like dessert.
One of my favorite places to look at the garden is the elephant exhibit. It has many plants that grow really well in San Diego and when I go there I often take pictures of plants and trees that I like.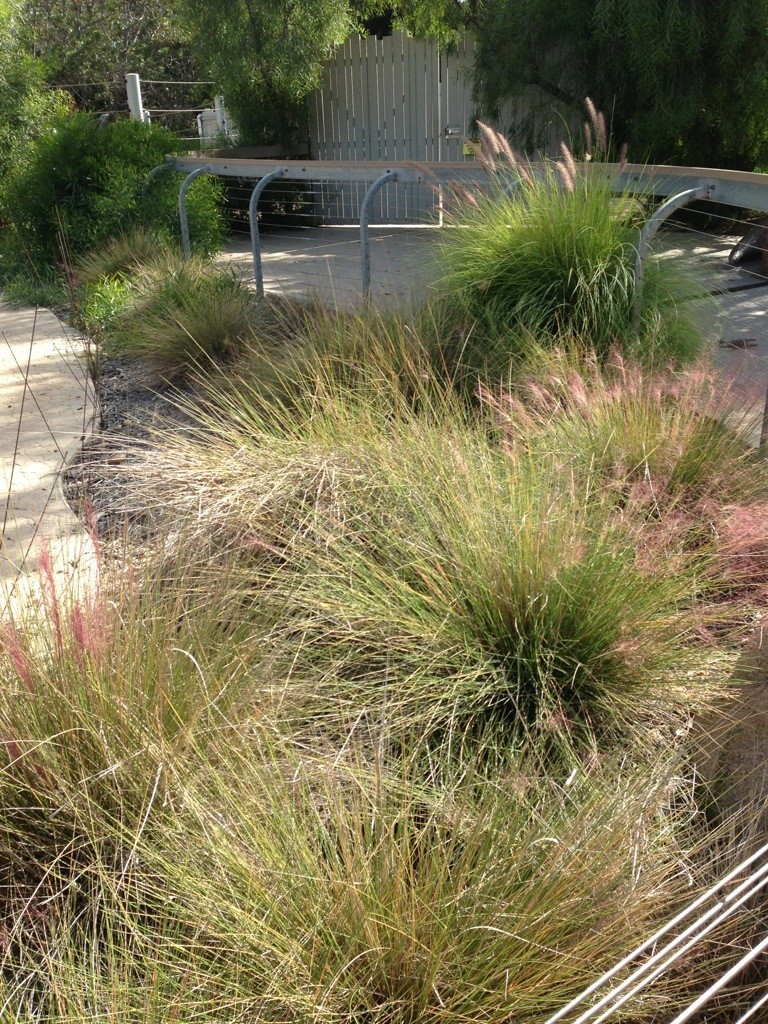 On my last visit thw Pink Muhly Grass (Muhlenbergia capillaris) was in full show. The spring boasts flowers from many plants, but this grass is ahoy in the late summer and fall then little puffs of pink are on display. This plant is low maintenance and drought tolerant.
Height: 3 ft. tall
Spread: 3 ft. to 5 feet apart
Sun: Likes full sun but will tolerate part shade