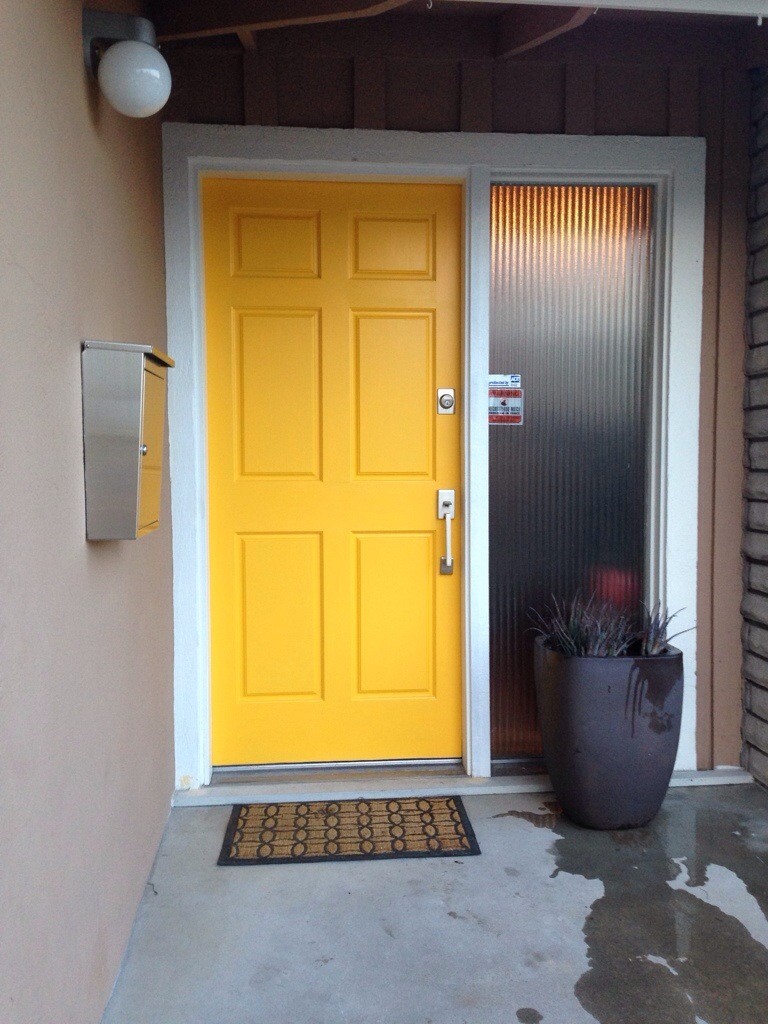 I have painted the front door a very bight yellow and my husband and I adore it! We think that it has done so much to freshen up the front of our house. While we were at it we removed the old light and the mailbox. I took our mailbox with us when we moved and finally mounted it.
The light I bought from lamps plus. It was on clearance for $10. The base was black so I spray painted it silver. I am not in love with it by any stretch but it is an affordable upgrade for the time being.
We also had to purchase a new door handle since the firemen decapitated our old one. We opted for a handle set. I have always liked the look of them. It seems to give the front door a more dignified look.I purchased the Schlage F58 CEN 619 Century Exterior Handleset with Deadbolt in Satin Nickel
from lowes because I needed it ASAP since we had no door handle, but it seems to be quite less expensive from Amazon.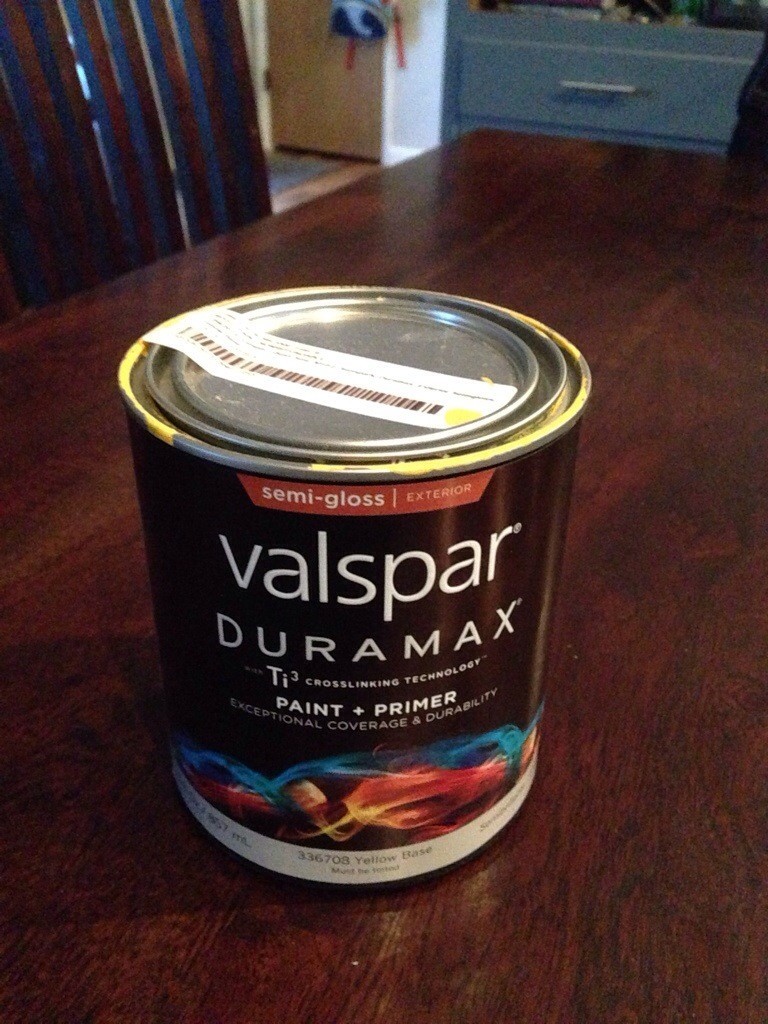 I like the no VOC paint and so I purchased this cal spar paint. I have to say though that I was shocked at the price. I think that it was nearly $20 for a quart. I still needed at least two coats of paint, although I did three. After the first coat, I left the door propped open and blocked with a stool and our dog buster had shimmied through. He had a yellow streak for a week. Ha! So I needed three coats.