We spent five days camping in the Sierra Nevada Mountains at Sequoia National Forest. We stayed just between Sequoia National Park and Kings Canyon National Park. Now I have discovered that camping as an adult is a lot of work. It feels good to be in nature. The park offered some beautiful scenery.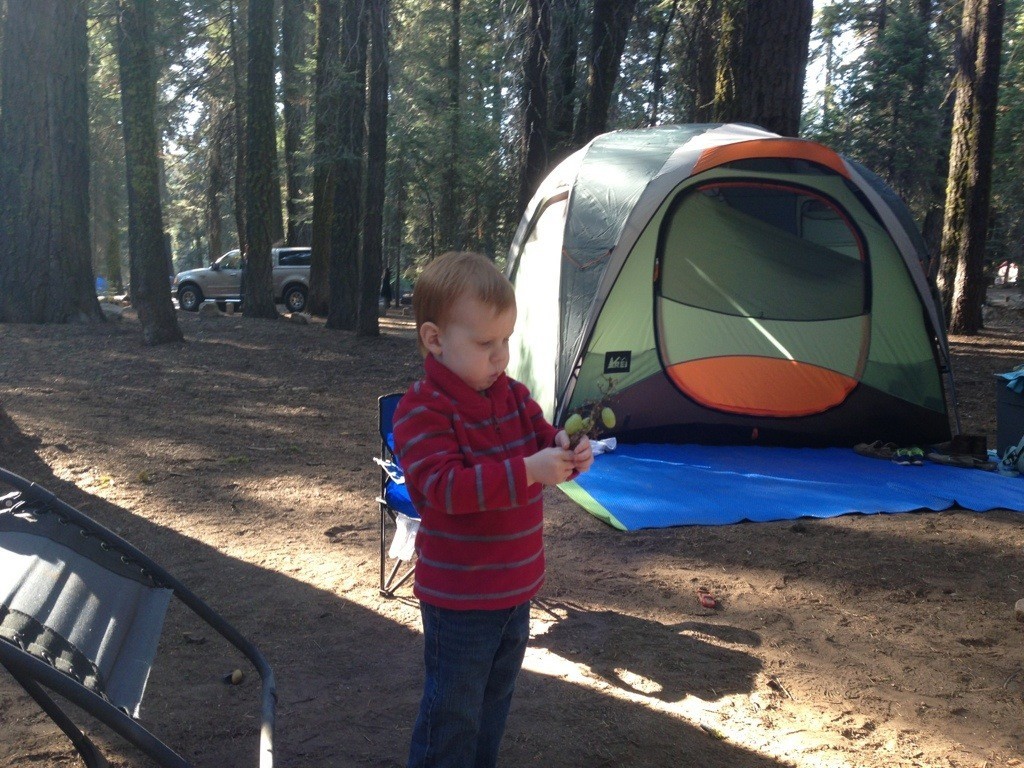 We stayed at Stoney Creek Campground and for anyone that cares my favorite sites there are sites 36, 37, 38, and 167. The whole are is shaded with big trees, mostly White Fir trees. The campgrounds were pretty dusty but just outside there were plants under the trees. Ferns and shrubs nod low grasses. There was a small creek on either side of the campgrounds. It made the dry creek bed that I created almost look like a joke. With water surrounding the campgrounds, surprisingly bugs were not an issue. We never broke out the bug spray that we made a special trip for. While the campground was lovely, the main attraction are the giant sequoias that you need to drive to.
A sign to help identify the trees of the area.

Are these threes not stunningly beautiful? They actually sell seedlings in the stores there and while i was tempted i cant imagine that this tree would thrive in San Diego County. When you think of right plant/tree right place it also seems a little silly to plant a tree that can get so large by a residence. Granted the giant Sequoias are thousands of years old but still.
Going on this trip has fueled a desire to garden with natives. I know only the basics but it seems to make sense. I wonder if where I live was once a place of beauty. It is very developed but perhaps I might be able to bring a little natural (but nice looking) space back.