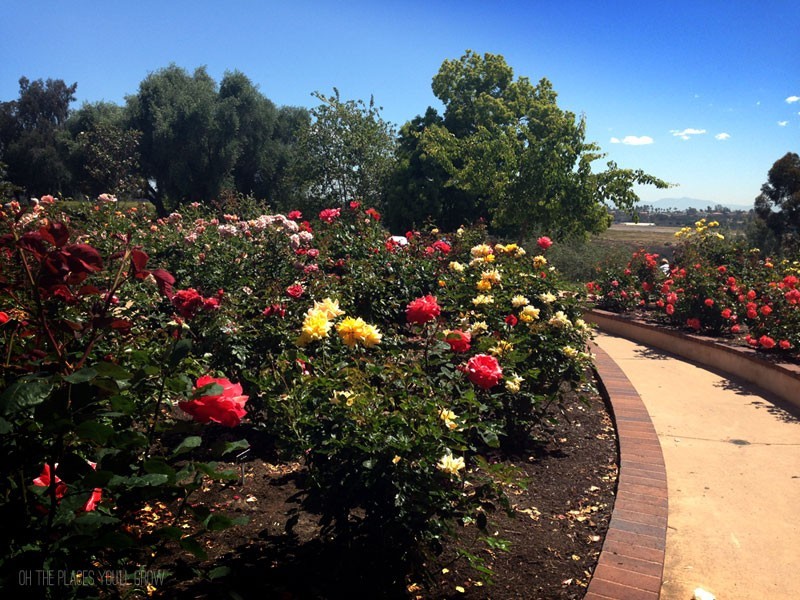 This is a bit out of date, but on Mother's Day which was a few weeks ago, we went to Balboa Park and spent some time at the Inez Grant Parker Memorial Rose Garden. It is located across the street from the big fountain near the Science Center and Natural History Museum. You can access it by the land bridge that spans Park Blvd.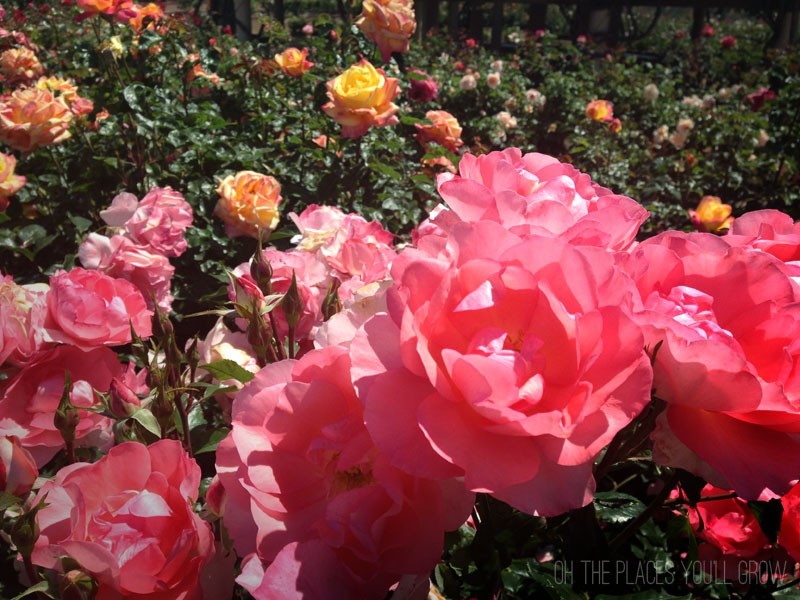 The rose garden itself is quite extensive. It is especially impressive considering that it is free to visit (yay) and I'm told largely run by volunteers. I went once and chatted with one lady who volunteered deadheading the roses. I would love to volunteer in that capacity some day!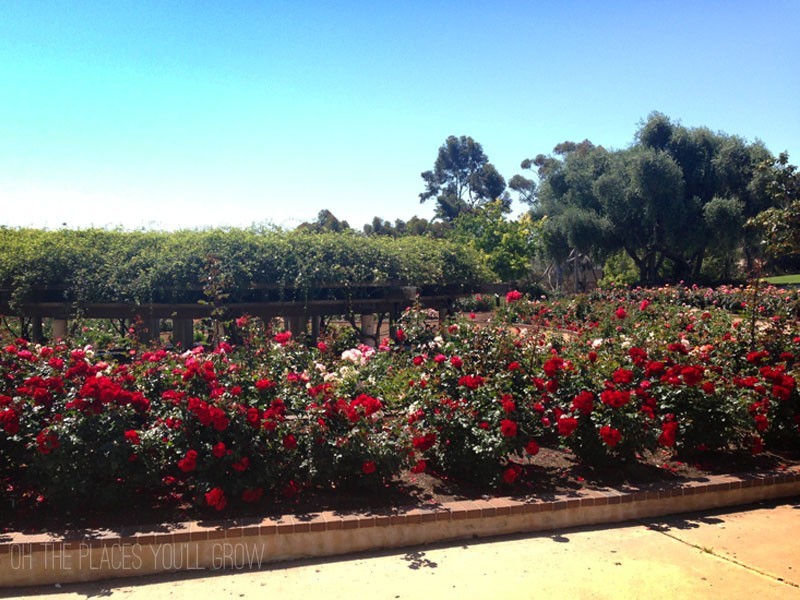 With the exception of low rainfall, San Diego's climate is exceptionally suited to growing roses. They bloom nearly year round but are exceptionally showy in the spring months.